Reporting Individual Exposure Results
As a pioneer of "report-back," Silent Spring Institute remains on the cutting edge of research on the ethical reporting of personal exposure results and the development of guidelines for best practices.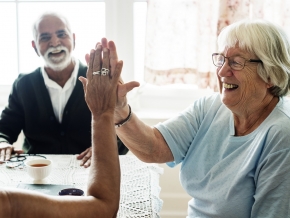 Environmental studies are more precise now than ever, documenting unique personal exposure to toxics in addition to general community results. At the same time, researchers face uncertainty about the individual health impact of contaminants and effective strategies to reduce exposure. How do researchers and participants manage this gap between information and impact? How can reporting individual results support participants' empowerment rather than provoke fear?
Silent Spring Institute supports an ethics of engagement based on the belief that participants have a right to know their personal information, and that even uncertain results can prove useful and empowering. Our current research addresses the impact of individual report-back and barriers to its implementation, such as cultural differences, variations in language and science literacy levels, the challenges of highlighting what's most important when reporting results for many different chemicals, and the need for streamlined methods to create personalized reports in large studies.
Building on our strong foundation of innovative research in service of community and action, we continue to investigate the relationship between receiving personal exposure results and a participant's plans to learn about environmental chemicals, share information, and take action individually and collectively to reduce exposure.
Funded by
News & Updates
Silent Spring has been a major driver in advancing the field of report-back—a practice that ensures participants have access to their study results and what they mean for their health.
Federal report validates Silent Spring's pioneering methodology of reporting back to participants in environmental health studies.
To find out how chemical contaminants affect health, scientists measure them in people's blood, urine, breast milk and other tissues, and in household air and dust.
Publications and Presentations