CDC/ATSDR Multi-site Health Study on PFAS
Understanding the links between PFAS exposures and human health effects will allow communities and government agencies to make better decisions to protect public health.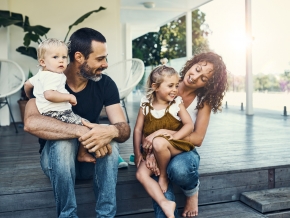 In September 2019, the Centers for Disease Control and Prevention (CDC) and the Agency for Toxic Substances and Disease Registry (ATSDR) established cooperative agreements with seven partners to study the human health effects of exposure to PFAS contaminants through drinking water among affected communities across the nation. As one of the seven partners, Silent Spring Institute is focusing on two communities in Eastern Massachusetts—Hyannis and Ayer—where public drinking water supplies have been contaminated by PFAS from the use of firefighting foams at nearby fire training areas.
Called the Massachusetts PFAS and Your Health Study, the five-year effort is being led by Silent Spring in a collaboration with Harvard T.H. Chan School of Public Health and Eastern Research Group. The community partners include People of Ayer Concerned about the Environment (PACE) and Massachusetts Breast Cancer Coalition (MBCC).
The team will collect blood samples from 1000 adults and 300 children. The study's aims are to:
Evaluate blood concentrations of PFAS and associations with immunological, metabolic, and reproductive effects, and neurobehavioral outcomes in children.

Use analytical methods to measure total PFAS exposure (including unknown PFAS) and use non-targeted metabolomics and molecular networking to identify these additional PFAS compounds.

Evaluate associations between PFAS exposures and novel markers of elevated disease risks, such as lipoproteins, metabolomics markers of lipid metabolism, body fat, and antibody levels.
Results from the study will be used to develop health-based standards for drinking water and provide new insight into the full set of PFAS that are commonly found in people's bodies.
Learn more about the Massachusetts PFAS and Your Health Study.
Other resources:
ATSDR Multi-Site Health Study website
CDC/ATSDR study announcement
PFAS HOME study in Ayer, MA
News & Updates
In a comment submitted to EPA, Silent Spring affirms its support for the agency's new proposed drinking water standard for PFAS chemicals.
Residents in Hyannis on Cape Cod are invited to an Open House on February 19th to learn about the study and meet the team.
One of seven projects chosen as part of new federal health study to address contamination affecting communities nationwide