The PFAS HOME study is leveraging Silent Spring's leadership in PFAS research and expertise in household pollutants to understand the relative importance of different sources of PFAS on people's everyday exposures.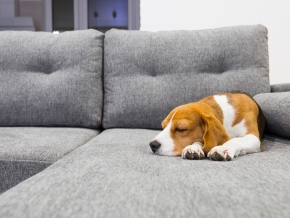 Given the ubiquity of PFAS chemicals and the wide range of associated health effects, there is an urgent need to understand people's exposure to PFAS in their everyday lives. Prior studies have suggested that indoor spaces such as the home may be an important source of exposure to PFAS, but so far little is known about the relative contribution of different sources, including consumer products, home furnishings, building materials, drinking water, diet, and human behaviors. Addressing this issue will help shape effective exposure reduction strategies and inform policies to protect people from these harmful chemicals.
The primary goal of the PFAS HOME (Household Multimedia Exposures) study is to better characterize important exposure pathways to PFAS among vulnerable groups such as children, communities impacted by contaminated drinking water, and the general population. Scientists will recruit participants living in 50 homes in Ayer, Massachusetts. Participants will be recruited from the larger CDC/ATSDR-funded Massachusetts PFAS and Your Health Study, led by Silent Spring, which is investigating the relationship between PFAS contaminants in drinking water and their effects on human health. The team will collect indoor air and dust samples from each of the participating homes; test the samples for PFAS chemicals; survey the residents about their home, daily routines, and diet; and compare the data with their PFAS blood measurements.
The study aims to address three key questions:
What is the contribution of drinking water, diet, and other sources in the home to PFAS exposure in the general population

How much variability in people's blood levels of PFAS can be explained by water consumption and from other exposure sources and how much is not explained?

How can measured data be used to estimate PFAS exposures among vulnerable groups, impacted communities, and the general population to inform decisions and mitigation strategies?
For more information about the study, contact:
Phone: (617) 340-9881
Email: pfas-home@silentspring.org
Funded by