The ROC HOME study is evaluating the effectiveness of lead hazard control programs at reducing other chemical hazards, including exposures to pesticides, allergens, and endocrine disrupting chemicals.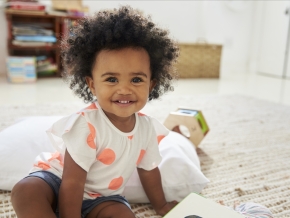 After Congress passed the Residential Lead-Based Paint Hazard Reduction Act of 1992, the US Department of Housing and Urban Development (HUD) began supporting lead remediation programs in homes across the country. Under the Act, the federal agency created the Lead Hazard Control (LHC) grant program, which serves low-income families with young children who are at particular risk from environmental hazards. The success of the program over the past two decades at reducing household levels of lead in dust has been well documented. However, could these same remediation efforts that protect children and families from lead poisoning also reduce their exposures to other chemical hazards in the home?
To explore these potential co-benefits, Silent Spring Institute, in collaboration with the University of Rochester, the National Center for Healthy Housing, and the City of Rochester, launched a new project called ROC HOME (Rochester Housing-based Opportunities to Minimize Environmental Exposures) to measure endocrine disrupting chemicals inside Rochester homes participating in the HUD-funded LHC program. Scientists will compare dust levels of lead as well as pesticides, phthalates and flame retardants before and after the homes are remediated. The team will also measure the effectiveness of engaging with residents on maintaining a healthy home, using safer consumer products, and accessing community resources. Findings from the study will inform future HUD grant programs, policies, and practices to better protect children's environmental health.
News & Updates
New study will explore the influence of lead hazard control programs on other household exposures including pesticides, allergens, and endocrine disrupting chemicals.