Many everyday products contain hormone disruptors and chemicals associated with asthma. Researchers at Silent Spring set out to learn more about chemicals in common products and whether consumers can avoid these exposures.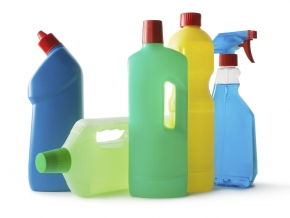 Results from our Household Product Study showed consumers can avoid some exposures, but others are hard to avoid, because some ingredients aren't listed on the product label.
To find out which consumer products might be contributing most to people's exposure, we tested a range of personal care, cleaning, and other products for chemicals associated with asthma and hormone disruption. A second goal was to see if it is possible to identify products with fewer chemicals of concern by reading product labels. 
The study tested 50 types of household products for 66 hormone disruptors and chemicals associated with asthma. We found 55 of the chemicals, showing that people are exposed to a wide range of potentially harmful chemicals from common products. This was the first peer-reviewed assessment of a large number of hormone disruptors and asthma-related chemicals in a variety of household products, including the first assessment of ingredients in sunscreens.
News & Updates
First study to measure range of hormone disrupting chemicals in products used by Black women.
Largest study to date analyzes consumer products for a wide range of chemicals associated with hormonal effects and asthma.  
Publications and Presentations