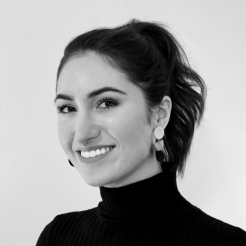 Individual Giving Officer
Quinn Fey joined Silent Spring Institute in March 2023 as an individual giving officer. Working alongside Silent Spring's director of development, Rachel D'Oronzio Sarvey, and in partnership with the Institute's dedicated supporter community, Quinn fundraises for science that safeguards the spaces in which we live, work, and play. She feels privileged to work hand-in-hand with Silent Spring's Rachel Carson Society and is thrilled to connect with donors who champion Carson's legacies of conservation and courage.
Prior to Silent Spring, Quinn partnered with annual donors at the nation's oldest land trust, The Trustees, to support the protection of more than 120 sites across Massachusetts, ensuring they will be enjoyed by all in perpetuity. Community building, research, and communications have united her experiences as a middle-grade admissions officer at the Newman School, a graduate curatorial intern at MFA Boston, and the assistant to the directors of the deCordova Sculpture Park and Museum. She thrives at the intersection of culture, conservation, and education.
Quinn holds an MA in art history from Tufts University and a BA in international affairs from George Washington University. Now, diving deep into the science that links our environments with our health, she is energized by the opportunity to continue sharing stories that affect meaningful change.
Beyond Silent Spring, Quinn enjoys outdoor adventures, running, baking, reading, and lots of quality time with her husband and their two cats.