Data Sharing and Privacy Protection
Sharing people's health, genetic, or environmental exposure data through large online databases can accelerate biomedical research and support policy-making. It also creates privacy risks.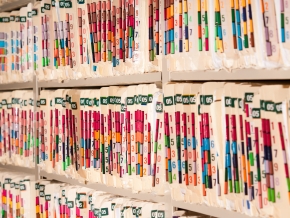 The promises and perils of the digital age are apparent in every aspect of online information, and scientific research data is no exception. On the plus side, the ability to share widely the digital data from personal exposures to toxics found in blood, urine or household air and dust helps promote collaboration and discovery and also prevents the need to repeat collection of the same data for each separate study – a process that takes precious research dollars and, in some cases, is not possible. At the same time, online sharing of personal data raises new concerns about the possibility that the identity of study participants might be revealed (a process called "re-identification") even in data considered anonymized, exposing participants to discrimination or other risks.
As scientists committed to collaboration, we addressed the growing need for an ethics of data sharing and privacy protection as we know best—through research. With funding from the National Institutes of Health and in partnership with Harvard's Digital Privacy Lab and Northeastern's Social Science Environmental Health Research Institute, Silent Spring is currently investigating privacy risks in environmental health studies.
We are empirically testing the probability of re-identification in environmental data and working to identify the types of data that are most vulnerable. At the same time, we are investigating how people feel about sharing different types of data for various types of studies. How do prospective study participants view the trade-offs between the potential risks of sharing their personal data and the chance to contribute to important discoveries to protect health? Results from this project—the first of its kind—will provide researchers with guidance for safer data sharing and for ethical informed consent, making the discovery of preventable causes of disease easier and safer.