In Honor of Dr. Jack Erban
"By eliminating the preventable causes of breast cancer, we will be saving countless women and families from ever having to endure the pain, the suffering, and the financial toxicity of dealing with this disease." – Dr. Jack Erban
The Dr. Jack Erban Director of Research
The leadership of Silent Spring Institute, together with the family of the late Dr. Jack Erban, invite you to make a generous donation to create our first-ever named research position.
By investing in the Dr. Jack Erban Director of Research, you will ensure that Silent Spring's innovative research to eliminate cancer-causing chemicals from our environment will be generously supported, far into the future.
"He was exceptional in his open-minded and courageous appreciation of the role of the environment, specifically the influence of endocrine disrupting chemicals."

– Dr. Julia Brody, Executive Director, Silent Spring Institute
Jack was a breast oncologist who served as Clinical Director of the Cancer Center at Tufts Medical Center and was a Professor of Medicine at Tufts University School of Medicine. He served on the board of directors at Silent Spring for nearly 25 years, providing the institute with invaluable leadership. Jack died of brain cancer in 2020.
His esteemed career treating patients with breast cancer led to his deep conviction that more needed to be done to address environmental risk factors in order to prevent the disease.
Please honor Dr. Jack Erban's life, and keep his passion alive, by supporting the research he believed in so deeply.
We are raising $1.5 million to name the Dr. Jack Erban Director of Research at Silent Spring Institute.
To learn more about how you can ensure Dr. Jack Erban's passion to end breast cancer lives on, contact:
Rachel d'Oronzio Sarvey
Director of Development
617-332-4288 x215
sarvey@silentspring.org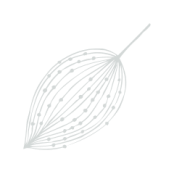 Jack was a person of enormous compassion and integrity and persistence and he provided invaluable leadership at Silent Spring for nearly 25 years.

Jeanne Mockard

Board Member, Silent Spring Institute