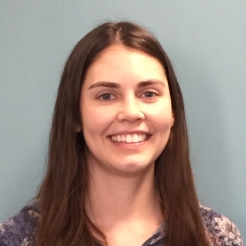 Administrative Assistant
Laura joined Silent Spring as an administrative assistant in August 2016. She provides general administrative support to the staff and assists with various staff projects.
Laura graduated from the University of Massachusetts Amherst in 2014 with a B.A. in Communication. She focused on digital and media studies with the goal of using that knowledge to help educate more people about environmental issues. During her time at UMass Amherst, she volunteered with student groups working on social justice issues and she organized with the UMass Amherst Fossil Fuel Divestment Campaign to encourage the university to divest its endowment from the fossil fuel industry. Laura also interned for Sustainable UMass, where she helped raise awareness about environmental initiatives on campus, such as their campaign to install solar-powered picnic tables.
Laura loves working at Silent Spring because the mission of the organization strongly aligns with her own values. She admires the important work the institute does to help people and to create good in the world. In her free time, Laura enjoys volunteering for social justice organizations and travelling.