Event Details
Join us as we celebrate outgoing Executive Director Dr. Julia Brody for 27 years of outstanding leadership and scientific excellence. Featuring an exciting lineup of guest performances honoring Dr. Brody and the accomplishments the Institute has achieved under her direction. We will also be naming Ruthann Rudel as the inaugural Dr. Jack Erban Director of Research at Silent Spring Institute.
Thursday, October 12, 2023 at 6:30 p.m.




Revere Hotel Boston Common
The Program
6:30 p.m. Cocktail Reception, Silver Ballroom
8:00 p.m. Program and Auction, Liberty Hall.
Hosted by comedian and breast cancer survivor Marina Franklin.
Also featuring:
Performances by Brown Badmaash Dance Company
Presentation of the 2023 Rachel Carson Advocacy Award to Dr. Julia Brody
Special tribute to Dr. Jack Erban by singer-songwriter Catie Curtis
Live auction with Jim Braude and Margery Eagan of GBH's Boston Public Radio
Festive cocktail attire
Sponsor Today!
Sponsorship opportunities are available now. Gala sponsorships sold out last year, so make your commitment – and increase your impact – today! 
For more information and for sponsorship opportunities, contact:
Rachel Sarvey, Director of Development
sarvey@silentspring.org or 617.332.4288 x222
RSVP
The deadline to RSVP for you and your guests is September 22.
A select number of rooms are available at Revere Hotel Boston Common for a discounted rate. To reserve your room, book by September 13. Click here for the link to reserve.
Hosted By
Marina Franklin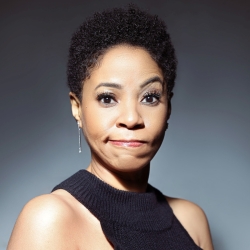 Marina Franklin is a veteran comedian, actor, writer, and host whose long tenure as a stand-up standout at premier comedy venues and festivals around the world – alongside her memorable TV and film appearances, and critically acclaimed podcast – have made her a fan favorite and in-demand creative force. The Chicago native's onscreen credits include Last Week Tonight with John Oliver, the hit movie Trainwreck, The Late Show with Stephen Colbert, Conan, The Jim Gaffigan Show, and Chappelle's Show. She is a favorite in comedy festivals across the world. Her podcast, "Friends Like Us," features a diverse group of women comedians of color – and their occasional male guests – and their takes on the news of the day.
Honoring
Dr. Julia Brody
Dr. Julia Brody joined Silent Spring Institute in 1996 as executive director and senior scientist. She is a nationally recognized expert on environmental chemicals and breast cancer, and a leader in community-engaged research. Dr. Brody's research focuses on reporting back to study participants about their chemical exposures. Her pioneering work is founded on the belief that participants have a right to know their results so they can take action to protect their health and their communities. Her innovative methods for sharing personal exposure results with study participants have become a model for environmental health studies nationwide. Dr. Brody also engages doctors and nurses to update them about the latest science on environmental risk factors and breast cancer and to support conversations with patients about prevention. Julia will be retiring from her role as executive director at the end of this summer.
Dr. Jack Erban Director of Research at Silent Spring Institute
Dr. Jack Erban
Dr. Jack Erban was a breast oncologist and hematologist who served as the Clinical Director of the Cancer Center at Tufts Medical Center. He was also a Professor of Medicine at Tufts University School of Medicine. A champion of prevention, Dr. Erban was a member of Silent Spring's board of directors for nearly 25 years, providing the institute with invaluable leadership. He died of brain cancer in 2020.
Ruthann Rudel
Ruthann Rudel is a renowned expert in chemicals that can cause breast cancer. As the first Dr. Jack Erban Director of Research, she leads Silent Spring's multi-disciplinary research program, encompassing toxicology, computational biology, and exposure science. Her work focuses on the mechanisms by which chemicals influence breast cancer risk and the translation of this new science into policies that protect women's health and shift markets toward safer products.
Featured Guests
Jim Braude and Margery Eagan
Welcoming back Boston Public Radio's Jim Braude and Margery Eagan as our live auctioneers! The popular dynamic duo leads the daily three-hour talk show on GBH 89.7, hosting leaders and thinkers who help shape Boston, New England, and beyond.
Brown Badmaash
Brown Badmaash is Brown University's Premier South Asian Fusion dance team that performs in a variety of styles such as Bhangra, Hip-Hop, Classical Indian Dance, Raas, and more. They aim to share South Asian culture with the Brown University community and the nation by traveling the country to perform and compete.
Catie Curtis
Referred to as a "folk rock goddess" by the New Yorker, Catie Curtis is an American singer-songwriter. She toured for over 25 years, playing at Lilith Fair, Carnegie Hall, folk clubs, festivals, and several times at the White House. Catie is honored to perform a song she wrote in 2020 in memory of Dr. Jack Erban.
2023 Gala Sponsors
We are grateful to our supporters who have joined us in our mission and have made it possible for Silent Spring to become a national leader in uncovering the environmental causes of breast cancer.
Individual Sponsors
Kristine Arena
Larry Bailis* and Susan Shevitz
Jill† and Michael Balmuth
Cynthia Barakatt† and Richard Bizzozero
Christine Barensfeld
Joan and Steve Belkin
Julia* and Dan Brody
Ellen† and Richard Calmas
Nancy and Ken Carpenter and Family
Judith Chasin† and Family
Wai J. Chow-Chin & Francis E. Chin
Drs. Maura and Paul Copeland
Cathy and Harvey Cotton
Charlotte Curry
Karen and Paul Dale
Sarah*† and Stuart DeVan
Nancy Douttiel
Robin W. Dushman
The Erban Family, in loving memory of Jack
Stephen Erban & Catherine Phillips, in loving memory of Jack
Sherri Ades Falchuck and Kenneth R. Falchuck
Catherine Farrell
Andrea Ferrara
Carolyn Fine Friedman
Kathie Florsheim†
Cheri Fox
Josh and Mala Galper
Lisa Goodwin Robbins*† and Andrew Robbins
Rechelle and Bruce Gordon
Chuck and Mindy Green
Heinz Family Foundation
Polly Hoppin and Robert Thomas, Jr.
Sophie Hughes
Amy† and Joel Janovsky
Agnes Kane*
Margaret Kirch
Kristin and Thomas Knox
Dr. Margaret L. Kripke*†
Adrienne Kols and John Boronow
Dr. Elsie Levin
Susan and William Manfull, in memory of Dr. Jack Erban
Georgia McGaughey*†
Cynthia McKeown*
Jeanne Mockard* and Valerie Webdell
Joseph Muise
Anisha Patil Nakagawa*
Linda† and David Paresky
Ellen Parker and Amy Present
Roberta Pasternack
Robin† and Bruce Polishook
Cathie Ragovin*
Abby Adair Reinhard and Josh Reinhard
Dorothy Robbins
Mary Ann Rodrigue
Nancy Rutigliano
Barbara and Luke Salisbury
Prachi Samudra* and Ashish Chhabra
Marilyn† and Jay Sarles
Tedd and Ella Saunders
Laura Sen and John O'Connor
Amanda and Lou Shipley
Cindy Shulak-Rome*† and Dan Rome
Chula Sims
Professor John Spengler
Robin and Richard Stein
Patti Stoll*† and Michael Gladstone
Ellen Goodfriend Teninty
Anthony Tjan & Family
Mary Ann Watts
Barbara Erban Weinstein and Lew Weinstein
Beth Whelan* and Larry Holt
Sidney and Deanna Wolk
*Silent Spring Institute Board of Directors
†Silent Spring Institute Leadership Council
Corporate Sponsors
Breast Cancer Prevention Partners
CARE Advocates Network, Inc.
Eastern Bank
Massachusetts Breast Cancer Coalition
Timber Creek Capital Management
The TJX Companies, Inc.
The Village Bank
Auction Sponsors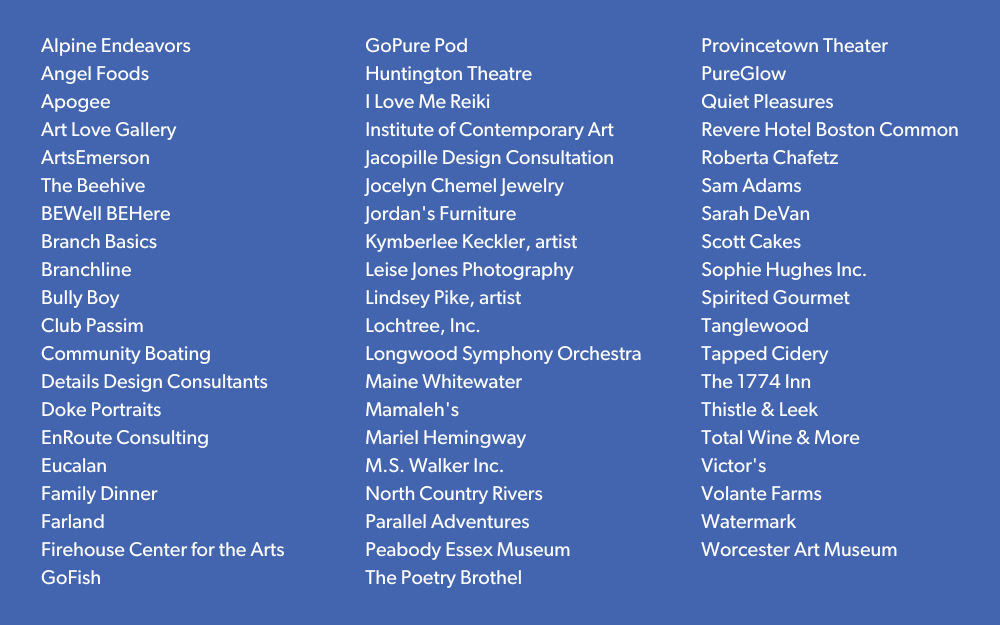 The auction launches on October 5. To donate an item or experience to the auction, please reach out to Shari Caplan at caplan@silentspring.org.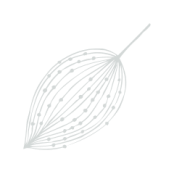 I am truly honored to have led this organization and our groundbreaking research for the last 27 years. I am excited for the future of Silent Spring Institute and all that is possible going forward. Thank you for supporting us to change the world.

Julia Brody, PhD

Executive Director and Senior Scientist, Silent Spring Institute