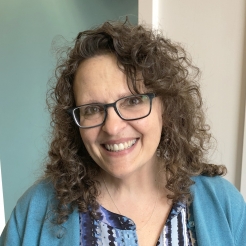 Director of Finance and Administration
Diane Czwakiel joined Silent Spring Institute in 1998. She established, implements, and manages the administrative, finance and accounting operations of the Institute. Diane is a key member of the Executive Management Team and trusted advisor to the Board of Directors.
Diane is responsible for Finance & Accounting, Government & Foundation Grants Administration, Human Resources and General Administration.
Diane graduated from Adelphi University with a BA in accounting, worked at Arthur Anderson CPAs for five years, and earned her CPA certification.  Diane left Arthur Andersen in 1989 and became a founding Managing Director of Prounis Consulting Group, a litigation information systems firm.  In 1994 Diane decided to leave the corporate world.  She moved to Massachusetts and realized her passion for working with non-profit organizations specifically related to the environment. Finding Silent Spring Institute was life changing for Diane - her passion for the environment and its impact on our health has increased every day she has been here.
Outside of work, Diane loves hanging out with her husband and daughters, scrap-booking and reading piles of books.